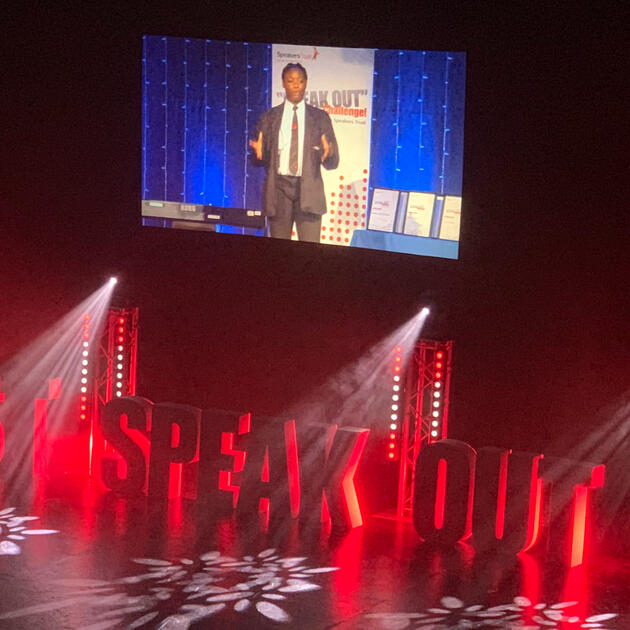 Hello
Congratulations on making it this far in your Speak Out Challenge journey. If you are taking part in the semi-final, now is the time for you to film and submit your speech. This site provides you with some guidance on making a speech to camera and filming - click on each section and watch a short video.Ignore any mention of 'the digital final', the semi-final is a closed event with no audience in attendance, but with the same rules and guidelines.When you have filmed and saved your speech please come back and hit 'Enter' below.
Making a speech
Our expert trainer, Jenny has some guidance on camera confidence and how you can make your speech to camera
Top Tips
Watch our favourite tips to help you make the final preparations for any speech.Remember the rules of the competition:Topic - We recommend that the speech topic is the same you delivered during the training day. This speech has already shown it has winning qualities - now concentrate on fine tuning your content, structure, delivery and positive message.Delivery - Please remember to be yourself; public speaking is not rap, poetry or spoken word. Speeches that are mainly rap, poetry or
spoken word will be awarded no marks in the delivery category.Time - The speech should be a minimum of 1½ minutes up to a maximum of 3 minutes. If your speech is under or over time you will receive a 4-point penalty.Notes - Notes should not be used.
Filming your speech
Liz, our communications expert and all round filming and tech guru, takes you through the fundamentals of filming your speech from a phone or anything else
Entering your film
Press the video upload button below to enter your speech (Your speech should be saved as yourname.yourschoolname.mp4 (or.mov)). It may take some time to upload. - any problems please email us